Top 5 Tips For Nailing Your Maternity Photoshoot
•
Posted on July 18 2019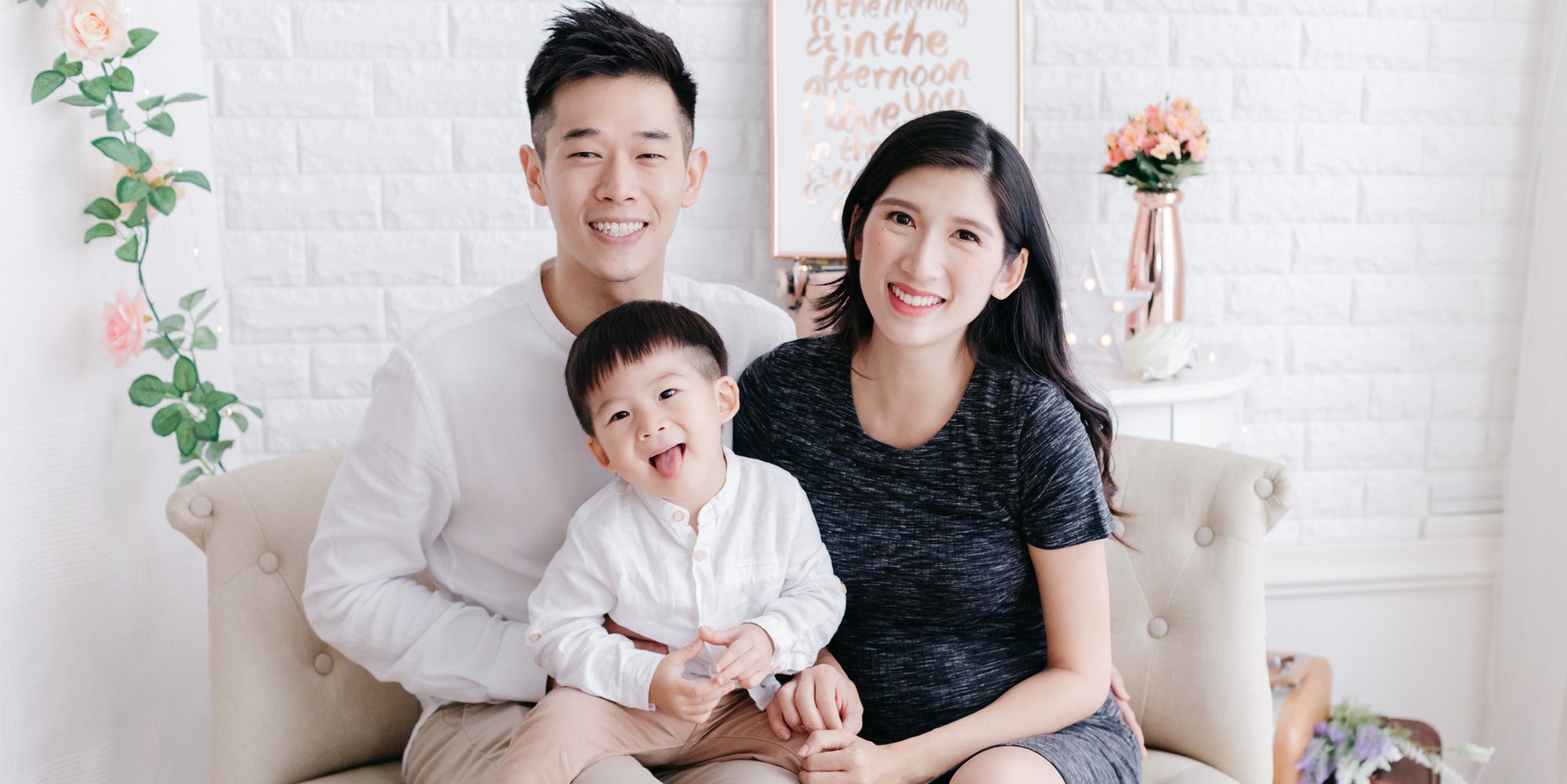 We recently did a collaboration with Huiyi's (IG:@nhyphen) lovely family and the wonderful Angie from Confetti Peektures for a maternity-cum-family photoshoot. Here's our tips for acing that maternity photoshoot if you're planning for one.
1. When? We recommend: between 35-37 weeks.
You don't want to schedule your photoshoot too early. Especially so if it's your first pregnancy. The baby bump is typically smaller for the first pregnancy, and you might not look too pregnant if you aim for a photoshoot in your second trimester. It's all about capturing the bump in full bloom right? Huiyi did her shoot at 37 weeks, and we must say her bump looks ready to pop!
2. Get Inspired. We recommend: Pinterest.
As with any other photoshoot, Pinterest offers a wealth of resource in visual inspiration. Here's what we recommend to lookout for to add to your Pinterest board:
Make Up: Get a sense of the style you'd be going for. If it's going to be a more boudoir-styled shoot, opt for something darker. Otherwise, be safe and opt of a natural day look which will work with several outfits.
Outfit: Unlike a wedding photoshoot, maternity photoshoots last roughly 1-2 hours. We just don't have the stamina to last a whole day while carrying a 2kg bump! Plan for 2 (max 3) outfits to give the photographer enough time to shoot.
Poses: Pin, then practice in front of a mirror if you have time before the shoot. Bring your Pinterest board along to the shoot and reference it when required. Here's our favourite poses from Huiyi's shoot: (clockwise from left: hand under the bump, listening in on the bump, bump reveal) 
3. Location, location, location. We recommend: Studio/Hotel.
Outdoor fields/gardens are one of the most well-liked settings for photoshoots. But we say, leave those for wedding shoots. Feeling cool and comfortable will be of utmost priority, so you can channel that blissful pregnancy glow! Get a setup done with foliage and fauna if you can't pass on the greenery. We had a very enjoyable shoot in Angie's home studio, in the comfort of air conditioning. Her studio is well setup with natural and studio lighting, and comes ready with props!
4. Props. We recommend: Keep it simple, but make it personal.
Think about what would be unique to your family to make your photoshoot more personal. Bring along baby scans, baby rompers, booties, your pregnancy test kit or a letter board with your baby's name. You could even bring your top food cravings during pregnancy for the shoot! 
5. Toddlers (if any). We recommend: Bring them along, definitely!
Take the opportunity to do a family shoot while documenting your baby bump. While it could be tough handling a 2-3 year old for a photoshoot, it'll definitely be worth your while! Here's a few tips to make it more manageable:
Arrange your photoshoot after your child's sleep/nap time. It could be early in the morning when he/she's fresh awake, or later in the day past the afternoon nap.
Try to avoid feed times for the shoot, so you won't have to stop mid-shoot to feed your child! 
Bring snacks or your child's favourite food to bribe them when they start to lose focus.
Get a photographer that has experience working with children. Angie has done countless shoots with kids, and she has some tricks up her sleeves to capture their brightest smiles!
Outfits by Dear Collective: Zara Lace Dress Pink, Sara Lace Robe White, Lynn Lace Bra. Shop our other photoshoot selections here.
All pictures credited to: Confetti Peektures
Special thanks to Huiyi @nhyphen and her family for the shoot