Stretch Mark Prevention in Pregnancy
•
Posted on March 01 2021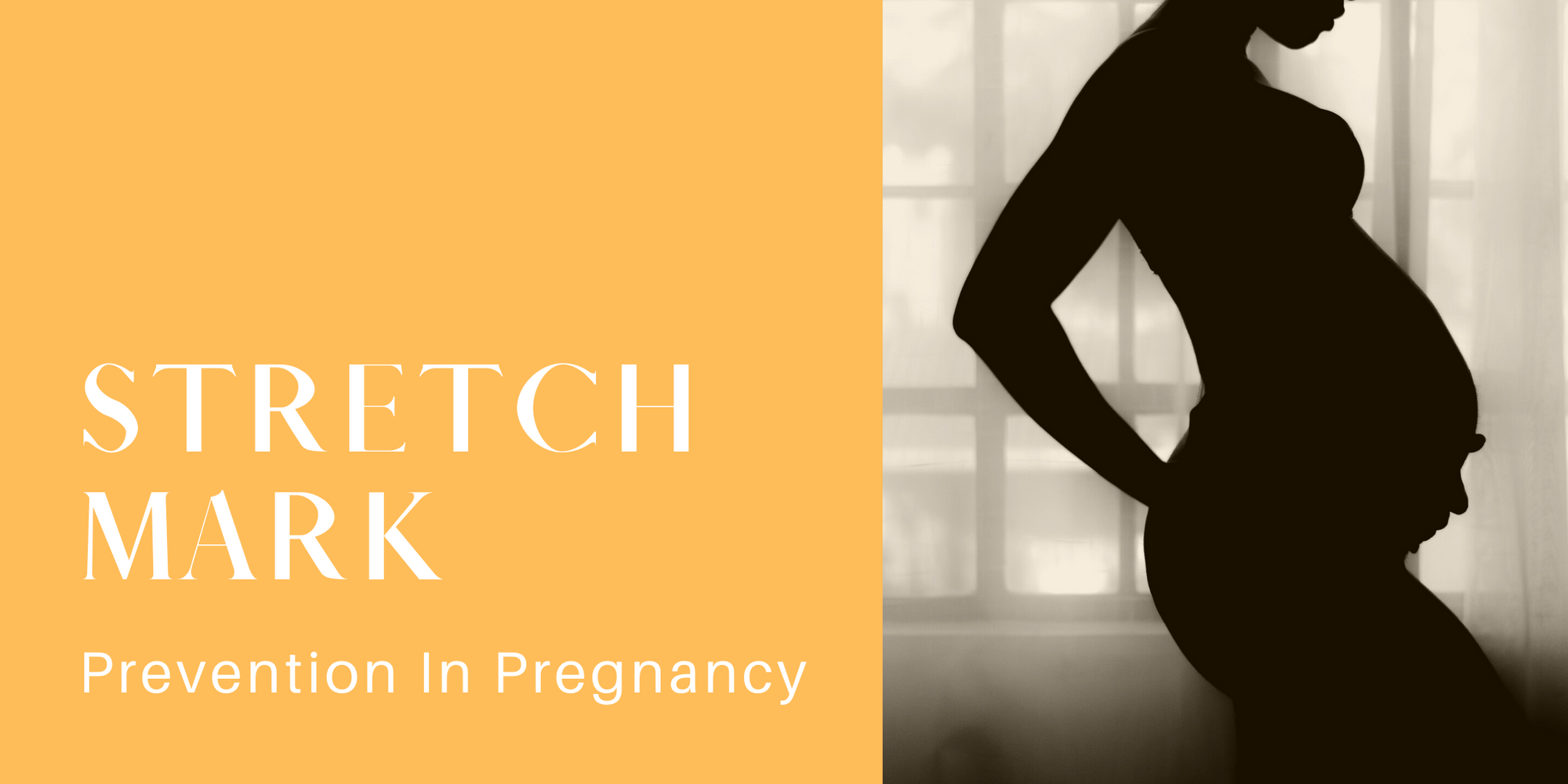 1. What is it?
Stretch marks are a result of the body expanding faster than your skin is able to keep up. Collagen and elastin, which give skin its shape, rupture and stretch marks may appear in the healing process. Growing a bub inside you puts you in a situation where your body expands quickly, which might result in the development of stretch marks.
2. Stretch Mark Prevention
Things that you can do that may help you avoid severe stretch marks:
Eat well. Healthy skin has fewer stretch marks. Good nutrition is a part of that process.
Use lotions and oils.

 

These help

 to keep skin moisturized throughout pregnancy.
3. Nutrition Factors
Drink plenty of water. Proper water intake keeps your skin soft and less likely to develop stretch marks. Also, be sure to consume foods that promote skin health: Zinc-rich foods like nuts or fish, foods high in vitamins C & D like carrots, citrus fruits, and milk, and other protein-rich foods.
4. Creams & Lotions
Many stretch mark creams, lotions, gels, and oils have been studied, and no single product seems to help consistently. What they do is keep your skin moisturized and hydrated, which could potentially help lessen the development of stretch marks. However, this is no guarantee, and some of what will determine whether or not you get stretch marks is genetic. However, this is still a popular option and there is no harm in keeping your skin moisturized. Here are some tips on choosing and using these:

HOW TO CHOOSE
Opt for oils. Although many moms-to-be like the feeling of a lotion, oils provide greater protection from evaporative water loss. You can choose a lotion for daytime use and a light, easily absorbable oil for nighttime use.
Pick a hypoallergenic option. Go for products that don't have fragrances and dyes that might cause irritation or even allergic reactions.
Soothe your skin. Ingredients such as shea butter and cocoa butter can calm irritated skin, says Dr. Karen
Know which ingredients to avoid. Certain skin care ingredients should be avoided during pregnancy, including retinoids, retinols and vitamin A, all of which are common in lotions combatting stretch marks. While studies indicate a low-risk of foetal defects, experts still suggest pregnant women avoid applying vitamin A-based formulations to their skin during early pregnancy.
HOW TO USE
Apply the product every day for weeks. For best results, start as soon as you find out you're pregnant and continue after you give birth.
Use on early stretch marks. If you just started to see stretch marks appearing but haven't used any lotion/creams/oils, don't worry, it's not too late to start. 
Massage the product into your stretch marks. Massage increases circulation. More blood available to tissue equates to better cellular nutrient delivery and waste removal. 

This, in turn, promotes tissue growth, potentially decreasing the visibility of 

stretch marks.
COMPARISON ON COMMON STRETCH MARK PRODUCTS IN SINGAPORE
| | |
| --- | --- |
| Earth Mama Organic Belly Oil, 120ml, S$29.90 (link) | No petroleum, mineral oil, parabens or artificial fragrance. Scores a 1 on the EWG - the safest rating a product can get. We love how we can trust the ingredients in this brand, tailored specifically to pregnancy! |
| Bio-oil, 125ml, S$25.90 (link) | Scores a 7 on the EWG, which is not a safe rating. The highest scoring ingredient is Retinyl Palmitate (Vitamin A Palmitate). Bio-oil states that the dosage is low and thus not dangerous to pregnancies, but experts do advise on avoiding Vitamin A especially in early pregnancy. We think this product would be great for post-partum though! |
| Clarins Tonic Body Treatment Oil, 100ml, S$95.00 (link) | A holy grail product sworn by mommies. If you have the budget for it, we'll definitely recommend this. Made from 100% pure and powerful plant extracts. |
| Palmer's Stretch Mark Lotion, 250ml, $27.00 (link) | No mineral oil, parabens or phthalates. A safe product made for pregnancy, and very cost effective too. There have been a few reviews on rashes breaking out after using, but this is likely linked to the individual's skin and how it reacts to the product. |